The COVID-19 pandemic continues to have a major impact on the professional and personal lives of frontline healthcare workers across the country.
---
Adelaide based charity Healthcare Heartbeat has just launched a new online platform that aims to recognise and reward their tireless efforts by giving Australians the opportunity to say 'thank you' and give back to these courageous men and women.
Healthcare Heartbeat brings together a range of companies offering essential services to healthcare workers under one banner. The website allows workers to access a range of self-development courses, crisis lines, mental fitness and workplace development, overseas nursing placements, free accommodation getaways and food delivery services.
Through the support of the Australian community, Healthcare Heartbeat will offer sponsorship packages to frontline workers who have been significantly impacted by the pandemic.
Successful applicants will be allocated tokens to spend on the website to access services either free or at a discounted rate. Meanwhile, an appointed mentor will offer support throughout the journey to ensure access to the most relevant and beneficial services.
Healthcare Heartbeat is the brainchild of charity World Youth International, which has been operating in Australia for 33 years, that facilitates volunteer opportunities for Australians.
This includes Nurses in Action (NIA), where nurses and midwives travel to Nepal or Kenya to provide vital healthcare to locals living in remote communities. The program, which also runs its own hospital in Western Kenya, will relaunch in June after being halted by the pandemic back in 2020. Many nurses across Australia are waiting to be deployed to Nepal and Kenya, with new applicants coming in fast following the easing of border restrictions.
World Youth International General Manager Terry Hoey told the ANMJ the idea for Healthcare Heartbeat emerged as the COVID-19 pandemic escalated in Australia and the impact on frontline healthcare workers became clearer.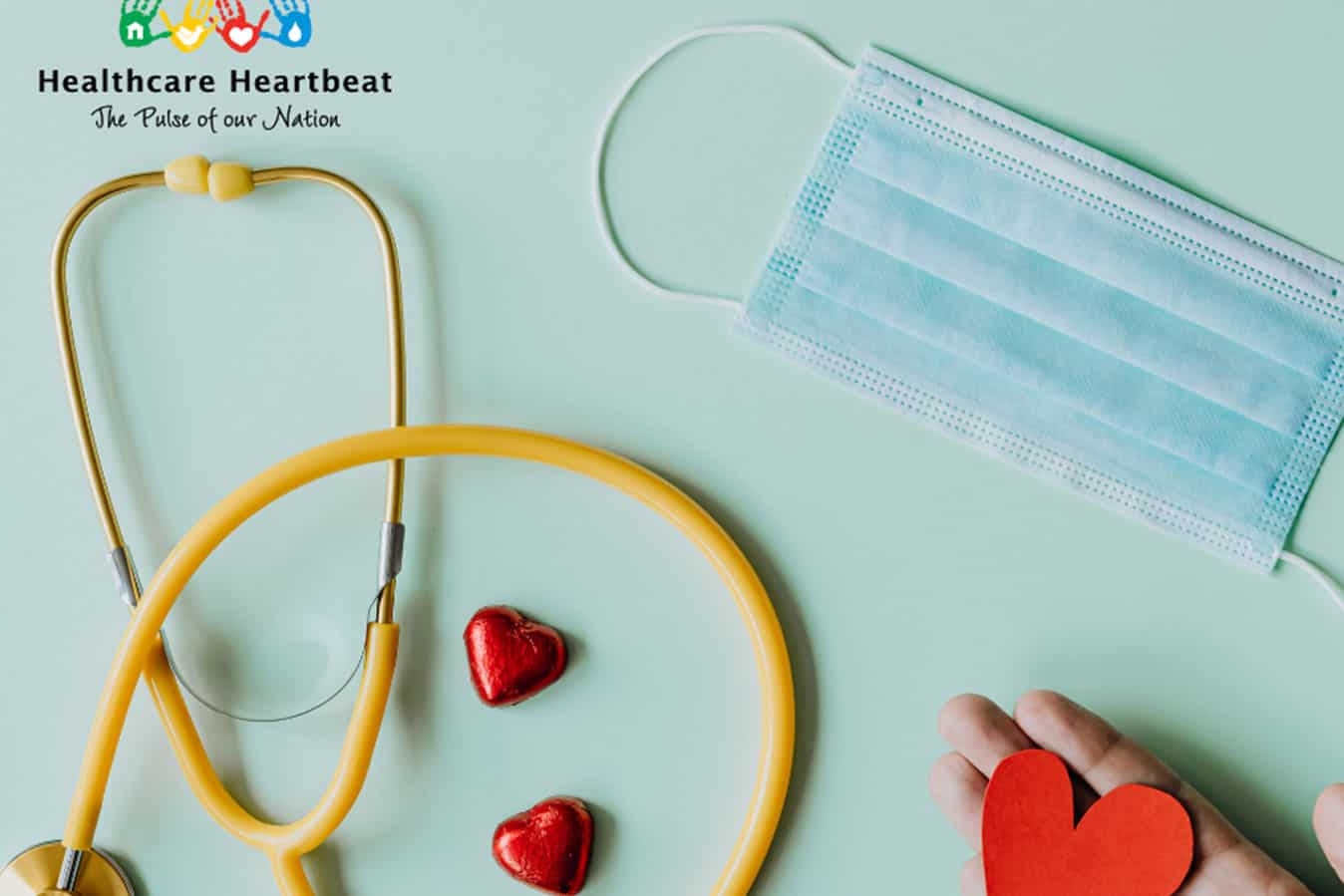 Amid international border closures, many of WYI's programs grounded to a halt. At the time, some 90 nurses had signed up to volunteer overseas.
Hearing their stories firsthand, Mr Hoey detected a workforce that was struggling and in need of support as the pandemic took hold.
"I interviewed past participants of our overseas volunteering program Nurses in Action, many of whom are now working on the frontlines of the pandemic, to get a better sense of their workplace challenges," Mr Hoey recalled.
"I noted that there are much higher levels of anxiety, workplace stress, burnout, and communication breakdowns amongst healthcare staff than ever before. The thing that really struck me the most was the impact it [the pandemic] was having on families; hearing that a lot of them were really scared that they were going to bring home COVID and infect their families. This situation is having a significant flow on effect to their families, home life and their mental wellbeing," highlighted Mr Hoey.
"The pressures on our healthcare system and the impact this is having on our frontline workers continues to rise each day. I decided it was time for change and felt it was our responsibility as an Australian charity to contribute to a solution, and facilitate a program that allows businesses, families and individuals to give back to these courageous healthcare heroes."
Mr Hoey turned to investigating existing essential services available for healthcare workers. Despite Victoria leading the way from a government and union perspective, he says he found only a limited amount of support programs in place scattered across Australia and only applicable to some industries and states.
With no united front for healthcare workers, he decided to create Healthcare Heartbeat to fill the void.
"I thought how good would it be if we could bring in skilled companies, skilled programs? They're all out there; we don't need to recreate the wheel. All we need to do is collaborate with these companies and organisations and bring them all under one banner. So whether you're a nurse or an aged care worker or any other person in any field, there is one place that you can come to access any service, anywhere in Australia."
Part of Healthcare Heartbeat's purpose was to allow Australians to give back to frontline healthcare workers battling COVID-19.
One of those ways is calling on every Australian family that has a getaway property to donate it for one weekend a year to say 'thank you'. Properties will also be uploaded to the website and promoted all year round, available for the general public to book, just like Airbnb, with 10% of booking fees going towards Healthcare Heartbeat.
Mr Hoey believes Healthcare Heartbeat offers a unique opportunity to give back to Australia's frontline heroes at a time when they need it the most.
"Australians have wanted to find a way that they can give back to these men and women but they haven't had anything laid out in front of them before that's easy, simple, and won't cost them a lot of money. So having the opportunity to provide accommodation packages or support a family with a meal hamper is a cost effective and easy way to give them that.
"For our nurses it's finally a chance to be rewarded, recognised, and supported by the general community. It's an opportunity for the general public to be able to say thank you and offer these incredible services to these nurses."
If you are a healthcare professional, you can apply to become a sponsored Healthcare Hero and receive tokens to spend on the Healthcare Heartbeat website. Learn more and register your interest here: https://healthcareheartbeat.org.au
A number of reputable organisations within various industries across Australia have already jumped on board to support this innovative initiative. Announcements regarding these partnerships and collaborations will be made in the next few months, so follow the @HealthcareHeartbeat social media platforms to keep your finger on the pulse.
Healthcare Heartbeat offers a variety of ways for individuals and organisations to give back to our healthcare heroes. Click here for more information: https://healthcareheartbeat.org.au/donate/sponsorship/