What if wounds could be healed in days rather than weeks without using stitches, staples or glue?
---
The vision has been turned into reality by a team of researchers from Southern Cross University, who have invented Rapid Repair wound technology that changes the way molecules repair, enabling skin to heal quicker, and potentially removing the need for stitches, staples or glue in many clinical situations.
The Rapid Repair wound dressing technology works by placing a thin black silicone strip over a wound that is held together by surgical tape.
It projects a fine virtual skin scaffold into damaged skin so that molecules flowing into the wound align as they would in undamaged skin. According to researchers, this reduces the need for stitches, staples and glue in many clinical situations and can repair wounds in days instead of weeks. To bridge a one millimetre gap in damaged skin, it takes more than 4,000 collagen molecules to align and connect, they say.
Project leader Dr Rosemary Craig stumbled across the idea while recovering from a surgical procedure. She developed a device that appeared to heal full thickness skin cuts in a shorter timeframe than normal.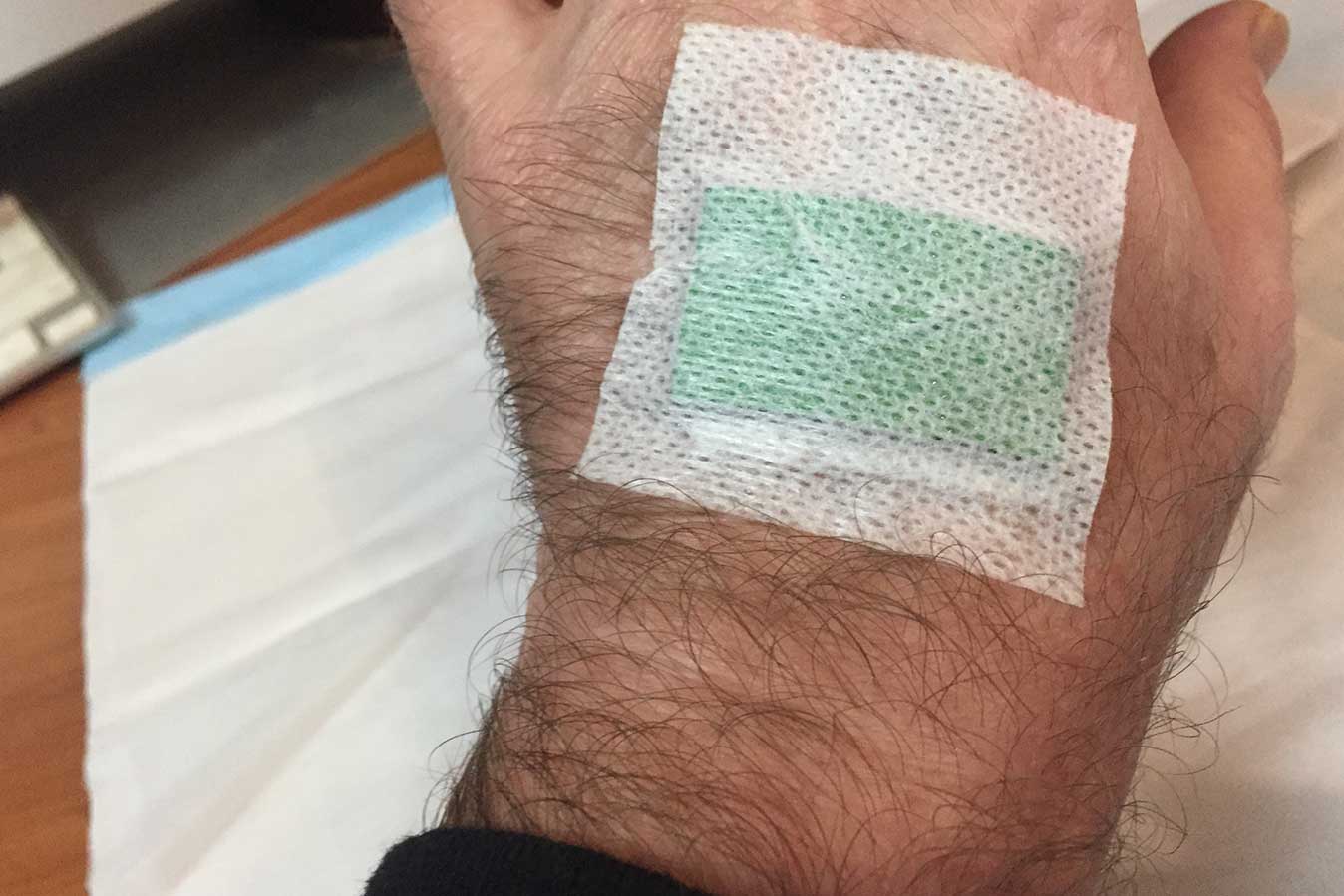 She first tested her wound healing hypothesis and product on herself and saw solid results. Last year, the research team conducted its first clinical trial of 30 people, and a second trial is about to get underway this month in partnership with the University of Queensland.
"Our first customers are a network of 34 skin cancer clinics in Victoria who specialise in managing a variety of skin cancers and excision wounds," Dr Craig says.
"They have begun independent trials of Rapid Repair. We are planning additional clinical trials at Australian hospital emergency departments and operating theatres in 2021."
Earlier this year, the pioneering Australian technology, which has received Australian Government research funding through CSIRO's ON Program, showcased its product as part of NASA's global iTech competition, which challenges entrepreneurs to come up with innovative ideas that have the potential to overcome critical technology hurdles facing future exploration of the Moon and Mars.
After reaching the semi-finals in August, Rapid Repair was this week named the winner of the global NASA competition for their revolutionary wound healing technology.
The panel of judges concluded that the rapid healing product would prove valuable in space to treat wounds in a simple and effective way.
As part of the win, the Australian wound-healing technology will be sent to the International Space Station for astronauts to test in micro and zero gravity.
"We are thrilled with this outcome," Dr Craig said.
"It's very powerful, not only in validating the science from the clinical trials, but also validating our plan to commercialise this product from 2021."
Moving forward, the research team has partnered with a Sydney-based manufacturing company to complete a feasibility study by the end of the year for large-scale manufacturing and is hopeful of launching the Rapid Repair product in March next year.
Dr Craig believes it has the potential to change patient wound care for both humans and animals.
"There may be resistance from some medical professionals at first as the product is so different from the stitching methods that have been used for thousands of years – however Rapid Repair can still be used in conjunction with stitches to reduce healing time and for better scar outcomes."