Greens leader Senator Richard Di Natale has committed to working together with the Australian Nursing and Midwifery Federation (ANMF) as the political party maps out its formal health policy in the lead up to the federal election.
---
ANMF Federal Secretary Annie Butler and Assistant Federal Secretary Lori-Anne Sharp met with Senator Di Natale last week to discuss the union's key federal election priorities for nurses, midwives and carers across Australia.
The meeting followed similar talks with Leader of the Opposition and Labor Party, Bill Shorten, a fortnight earlier.
The Greens are yet to unveil their official health policy but have already released a comprehensive list of strategies for aged care reform.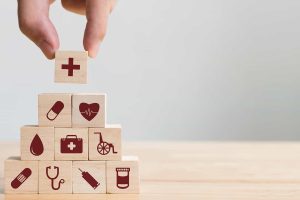 The party's aged care policy initiative focuses on ensuring older Australians receive access to quality aged care and supporting better pay and conditions for aged care workers.
The Greens' "human rights based approached to aged care" includes funding for an additional 50,000 Level 3 and 4 Home Care Packages over three years to address escalating waiting lists.
They will inject $3 billion into increasing the hours of care provided to each aged care resident, implementing staff to patient ratios that include at least one registered nurse on duty 24/7, and delivering a 15% pay increase to the workforce.
The Greens have also called for a review of the Aged Care Funding Instrument (ACFI) and ending the use of chemical and physical restraints in aged care facilities.
ANMF Federal Secretary Annie Butler said the Greens' broader health priorities extend to primary healthcare and preventive healthcare and reflect many of the union's own objectives.
"We welcome the commitment by Senator Di Natale and the Greens to collaborate with the ANMF on building a better health system for all Australians and supporting nurses, midwives and carers to work to their full scope across all settings," Ms Butler said.
"In addition to a focus on prevention and primary healthcare, Senator Di Natale expressed his support for the expansion and improved utilisation of nurses and midwives, in particular nurse practitioners (NPs), and we look forward to considering the Greens' formal health policy upon its release."