Former Australian Human Rights Commission president Gillian Triggs says Australia urgently needs a federal charter of human rights to prevent injustices such as the indefinite detainment of asylum seekers and refugees in onshore and offshore detention centres.
---
Speaking at the University of Melbourne earlier this year, Professor Triggs claimed the systematic failure of governments, courts and Parliament to protect the rights of vulnerable asylum seekers and refugees threatened the freedom of all Australians.
Victoria and the ACT have a charter of human rights but Professor Triggs said a federal legislated model was essential to influence government and society.
"A charter can prevent the injustices from occurring," Professor Triggs declared.
"They can provide a benchmark for our courts to stop asylum seekers and refugees being held indefinitely without prospect of durable settlement.
"One of the reasons we have lost that common compassion is because I think the legal system in Australia has let Australians down," she added.
"When you have political leaders combined with a deficient and restricted legal system, you've created a leadership culture that allows Australians to say we must protect our borders and we need to hold children and families in indefinite detention to do so."
"That logic is severely false. We can defend our borders, and of course, we save lives at sea. But we can achieve those objectives in humane and compassionate ways and I think what we need now is political leadership backed by legal reform in a charter to go back to those principles of common compassion."
In her address, Professor Triggs, now chair of not-for-profit organisation Justice Connect, traced back over Australia's historical human rights commitments and why she believes the country's dismissal of many human rights obligations threatens the rights and freedoms of all Australians.
Professor Triggs outlined how Australia, unlike many similar countries, does not have a charter or Bill of Rights supporting fundamental human rights laws.
She suggested Australia's current policies governing refugees and asylum seekers stems back to 2001 when mistruths were spread about how typically Islamic parents were venturing to Australia on fishing boats without Visas, then throwing children overboard to ensure customs officials in coastal boats picked them up and made them subject to Australian laws under the Federation Act.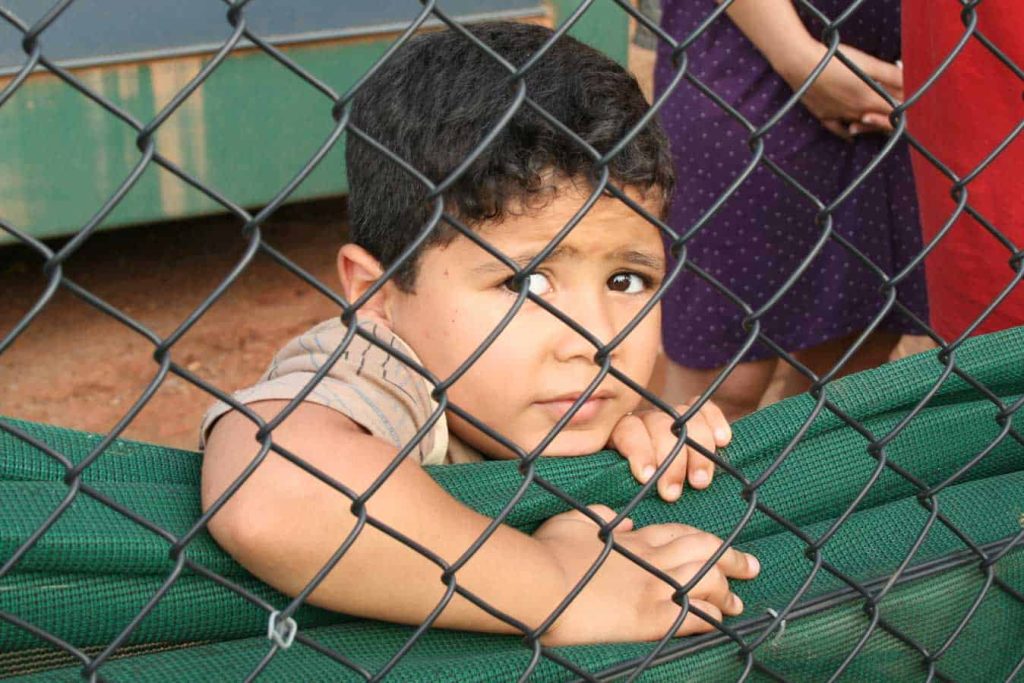 A subsequent Senate Inquiry found no evidence to justify the statements but Professor Triggs said it nonetheless triggered a huge political and social effect.
"Why is it that the multicultural and overwhelmingly migrant community of Australia appears to have turned its back on the relatively few, one could even say tiny, number of asylum seekers who reach our shores seeking protection from violence, persecution and poverty," she posed.
Professor Triggs argued the global rise of refugees and asylum seekers was being driven by breaches of human rights law.
In Australia, this revolves around compliant courts and Parliaments who abuse their powers, she added.
Professor Triggs pointed to the high-profile example of a pregnant asylum seeker held in offshore detention on Nauru flown to Australia to give birth, who challenged the Migration Act in a bid to stay in the country.
The woman was ultimately unsuccessful after Parliament amended laws to thwart the move and the High Court backed their stance.
"That is the power of Parliament today. Parliament can enact almost any law it wants."
Other than the International Convention on the Elimination of All Forms of Racial Discrimination and the Sex Discrimination Act, Professor Triggs said Australia had failed to adopt a host of human rights conventions in law common globally.
"Parliaments have colluded, oppositions and governments, to breach many of the rights that I'm talking about and I think that's been extremely disappointing."
Professor Triggs said she initially had high hopes the Human Rights (Parliamentary Scrutiny) Act 2011, which introduced a committee charged with scrutinising all existing and proposed laws for human rights compliance, would fix the issues, but said she was left disillusioned at their inaction, and so too that of the courts.
"The great tragedy of the courts is that recent courts have found themselves mesmerised by the words of Parliament. Their view is that they are there to apply the laws passed by Parliament."
Looking to the future, Professor Triggs said Australia must urgently legislate a federal charter of human rights to stop further injustices from occurring.
This would involve a conservative dialogue model similar to Victoria's, she said, whereby a piece of legislation contrary to the charter is sent back to the government and Parliament for reconsideration so it can be framed in a way that is consistent with basic human rights principles.
"Charters of human rights are not all that influential on courts in the end. They're influential on government officials, public servants and on the culture of the community in which we live."