Australian Pharmacy Council (APC) and the Australian Nursing and Midwifery Accreditation Council (ANMAC) present the 2022 Interprofessional Colloquium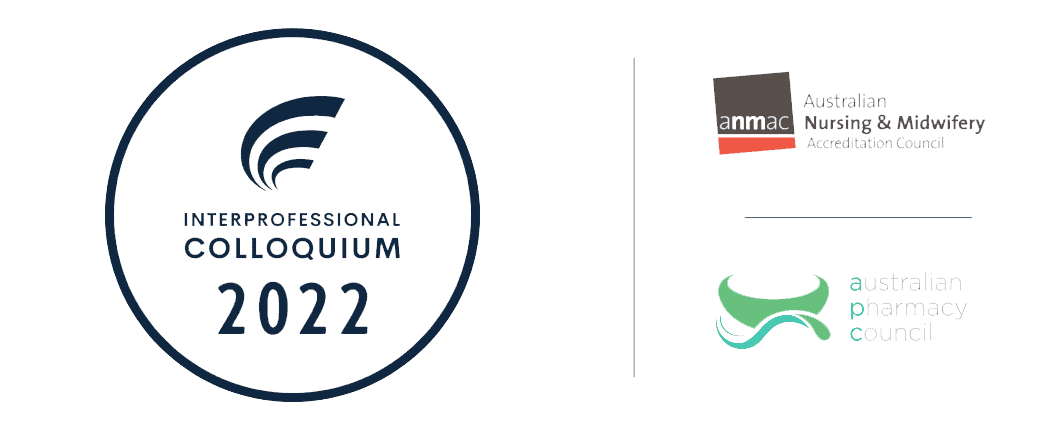 Colloqui – meaning: "to talk".
Interprofessional Education (IPE) – "occasions when two or more professions learn with, from and about each other to improve collaboration and the quality of care (Centre for the Advancement of IPE, 2002)"
Learn from and with other professions to create future professionals who can best provide team-based care.

Discuss best practice, challenges and strategies in assessment and training across health profession education.

Share how we can prepare and support our new graduates for practice in an evolving health environment.

Gain valuable insights through interactive and entertaining workshops.

Network with health professionals to strengthen our health workforce.​
Who should attend:​
The Interprofessional Colloquium brings together health professionals from across the sectors, including:
academics

teacher-practitioners

practising professionals

students

interns

policy-makers 
​
Learn More