National Homelessness Week runs from 7-13 August. The theme for 2023 is 'It's time to end homelessness'.
---
The Living Room is a service for those experiencing homelessness in metropolitan Melbourne offering healthcare services and social support.
Enrolled nurse, Mel, an ANMF Victorian member, says working at The Living Room and the Night Nurses program enables her to spend time with service users, getting to know them and how best to support them.
"Here I can sit on the ground and talk to people, there's no rush. I get to know people and really understand them and it's beautiful to see the impact we can have. At first it was a little challenging – I was so used to running with the clock for eight hours – but I've learnt to slow down."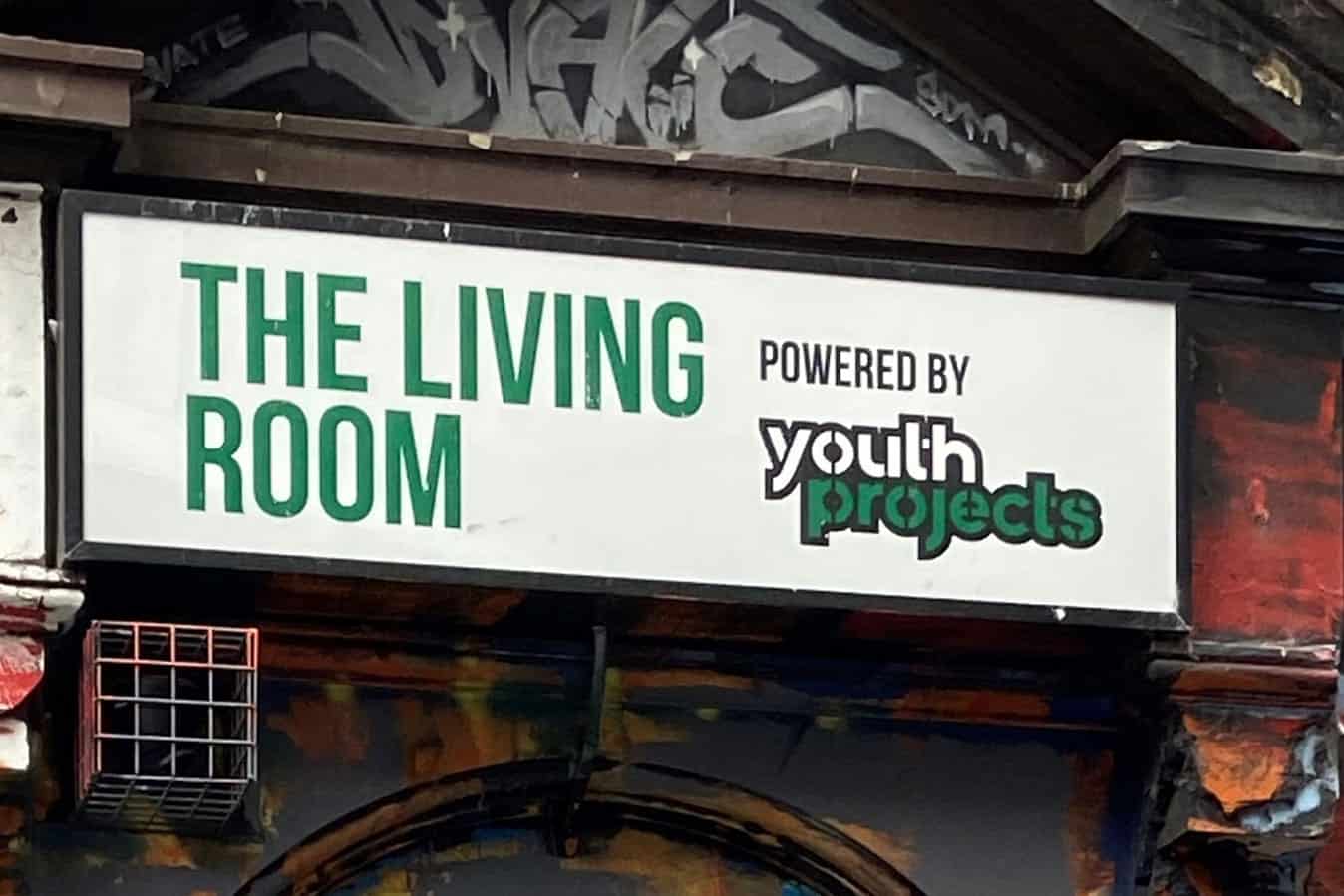 The Living Room is a primary health service in Melbourne's CBD that provides free, confidential and judgement-free healthcare and support to improve the physical, mental and social wellbeing of individuals who are, or at risk of experiencing homelessness.
A mix of RNs and ENs provide nursing services on site during the day and do outreach on the streets in Melbourne's CBD from 4-11pm. Armed with a backpack full of first aid supplies, nurses see a variety of presentations and perform mental and physical health assessments, wound dressings, and provide much needed social support and connection to people on the streets.
Having worked in forensic mental health and acute mental health, including at The Alfred and St Vincent's Hospital, Mel has vast experience with people in mental health crisis and a large percentage of service users at The Living Room experience mental health issues.
"It's about being respectful and how we talk with people who are in acute mental health crisis. Everyone that walks through the door has some level of trauma. When we spend time sitting down with someone on the streets, we're providing that social support allowing someone to be seen and heard," says Mel.
The Living Room doesn't just provide access to critical health services and social supports, but also provides access to basic human services like food and clean clothes, right through to charging mobile phones, taking a shower, washing your clothes, and reducing social isolation.
"The Living Room is a place of protection, belonging, and creates a sense of ease," says Youth Projects Program Manager Hayley Morgan. She says, "those who are homeless, or at risk of homelessness, experience stigma when accessing mainstream services, whether that's going to the dentist or trying to make an appointment with a GP clinic."
"Many are fearful from their past experiences. Our rough sleepers are opposed to going to hospital, especially those with poor experiences in hospitals and institutional settings."
The Living Room offers people the dignity of choice in where and how they access healthcare, Hayley says.
"It may take weeks to build rapport and trust with someone, but we meet them where they are at. When life is chaotic, we need to pick our moments and get in there when we can.
"Sometimes it's just getting them to come in and have a piece of toast or to have a shower, not put pressure on for their health. We may encourage people to come in for their legal issue and when they're ready we can talk about their health."
Peer volunteer program
The Living Room recently launched a 'Peer Volunteer' program which has created opportunities for people to fulfil a regular roster of various tasks including shifts in Youth Projects' social enterprise café on Hosier Lane (The Little Social).
"Providing service users with a sense of responsibility and trust boosts self-esteem and allows them to feel that they can give back," says Hayley.
"It's a community. Even those that are housed often struggle trying to connect back into the mainstream, and some people do not continue their previous networks in order to not be triggered. Coming to The Living Room, they have social connectedness. They are also able to use their experiences for good, and advocate for each other."
The Living Room temporarily relocated for refurbishments in 2022. Since re-opening in late 2022, it has experienced a surge in presentations, with a 31% increase in people presenting to the service within the first three months alone (4,001 client visits compared to 3,051 for the same period on the previous year).
The new Women's (Badjurr) Lounge, has seen a 153% increase in females presenting to The Living Room.
"Having a safe space for women to access not only provides respite from the chaos of rough sleeping, but it also gives female service users the opportunity to speak with staff about their immediate concerns," says Hayley.
"Women-only spaces offer a respite from the pressure and trauma wrought by social conditioning and allows female service users to put their own experiences front and centre."
This Homelessness Week, Mel and Hayley encourage everyone to take the time out and acknowledge those who are doing it tough.
"Everyone has a story and no two people you meet are the same," says Hayley.
The Living Room is powered by Youth Projects, an independent, registered charity which provides front line support to young people and individuals experiencing disadvantage, unemployment, homelessness, alcohol and other drug issues.