Wiser Wound Care scholarship
Institution: Griffith University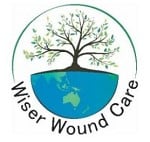 2 x NHMRC Centre of Research Excellence in Wiser Wound Care PhD Stipend and Top Up Scholarships
We are currently recruiting 2 PhD candidates to undertake research in the areas of pressure injuries or surgical wound care within the School of Nursing and Midwifery. A focus on consumer engagement in these areas is also acceptable.  The primary focus of this role is to undertake research that will lead to new knowledge in one of these areas.  This project is expected to include the conduct of a systematic review, observational and qualitative research and/or pilot studies, depending on the topic and current state of knowledge. Success in this role requires collaboration with both the CRE Chief Investigators (Chaboyer, Gillespie) and Senior Research Fellows of the CRE, who will supervise the PhD candidates. Other supervisors may be recruited depending on the project. The PhD candidates will be embedded in the CRE and will be expected to take part in various CRE activities and training opportunities.
The successful applicants will be based at Griffith University, Gold Coast Campus.
The Wiser Wound Care scholarship has a total value of $36,097 per annum and consists of a living allowance and top up scholarship.
The Griffith University Postgraduate Research Scholarship is $28,597 per annum for up to three years. Please see the GUPRS Conditions of Award for more information.
Menzies Health Institute Queensland is providing a top up of $7500 per annum for up to three years.
A successful International applicant will also be awarded a Griffith University International Postgraduate Research Scholarship to cover tuition fees for up to three years. Please see the GUIPRS Conditions of Award for more information.
The selection of applicants for the award of higher degree research scholarships at Griffith University involves consideration of your academic merit and research background. To be successful within this role, you will be able to undertake independent clinical research under the supervision of experienced nurse researchers. You will have evidence of a passion for wound care and/or consumer engagement in patient care with a strong desire to undertake research in pressure injuries or surgical wounds.
This scholarship is open to applicants who hold current registration as a nurse in Australia
Successful applicants must be able to commence on-shore on the Gold Coast, Queensland in 2021 due to the nature of the project
Applicants must have completed, or expect to complete, a bachelors degree with honours equivalent to first class honours or a Masters degree (AQF Level 9) incorporating a significant research component of a standard comparable to a bachelor honours degree or be regarded by Griffith University as having an equivalent level of attainment in accordance with Schedule One of the HDR Scholarship Policy
It is desirable for the applicants to have experience in acute care hospital nursing and an interest in wound care.
New candidates may apply
For project related enquiries please contact:
Professor Wendy Chaboyer Phone: (07) 5552 8518 Email: w.chaboyer@griffith.edu.au
For administration enquiries please contact:
Griffith Graduate Research School Phone: (07) 3735 3817 Email: hdr-scholarship@griffith.edu.au
View website