It's been 1,276 days since Michelle Whitelaw's son Jai, diagnosed with three rare forms of epilepsy as a five-year-old in 2010, has suffered a tonic-clonic seizure, which typically causes his muscles to stiffen, rhythmic jerking and the loss of consciousness.
---
In 2014, Jai was taking 35 tablets a day and experienced up to 500 seizures each day. At the lowest ebb, Michelle turned to medicinal cannabis, sourced from the black market, in a desperate bid to ease her son's symptoms and pain.
There was an immediate and dramatic change soon after administering the drug. Jai became more active and wanted to communicate and learn more.
However, despite the evidence, the family struggled to gain legal approval for medicinal cannabis until late 2017. Jai was denied twice before finally getting the green light. After trial and error, medical specialists finally found the right product, Cannabidiol, and, importantly, the right dose. Remarkably, he has never looked back and has remained seizure free.
"He's now got quality of life. He's able to attend school, he's actually doing work experience in year 12 and is about to turn 18," Michelle said.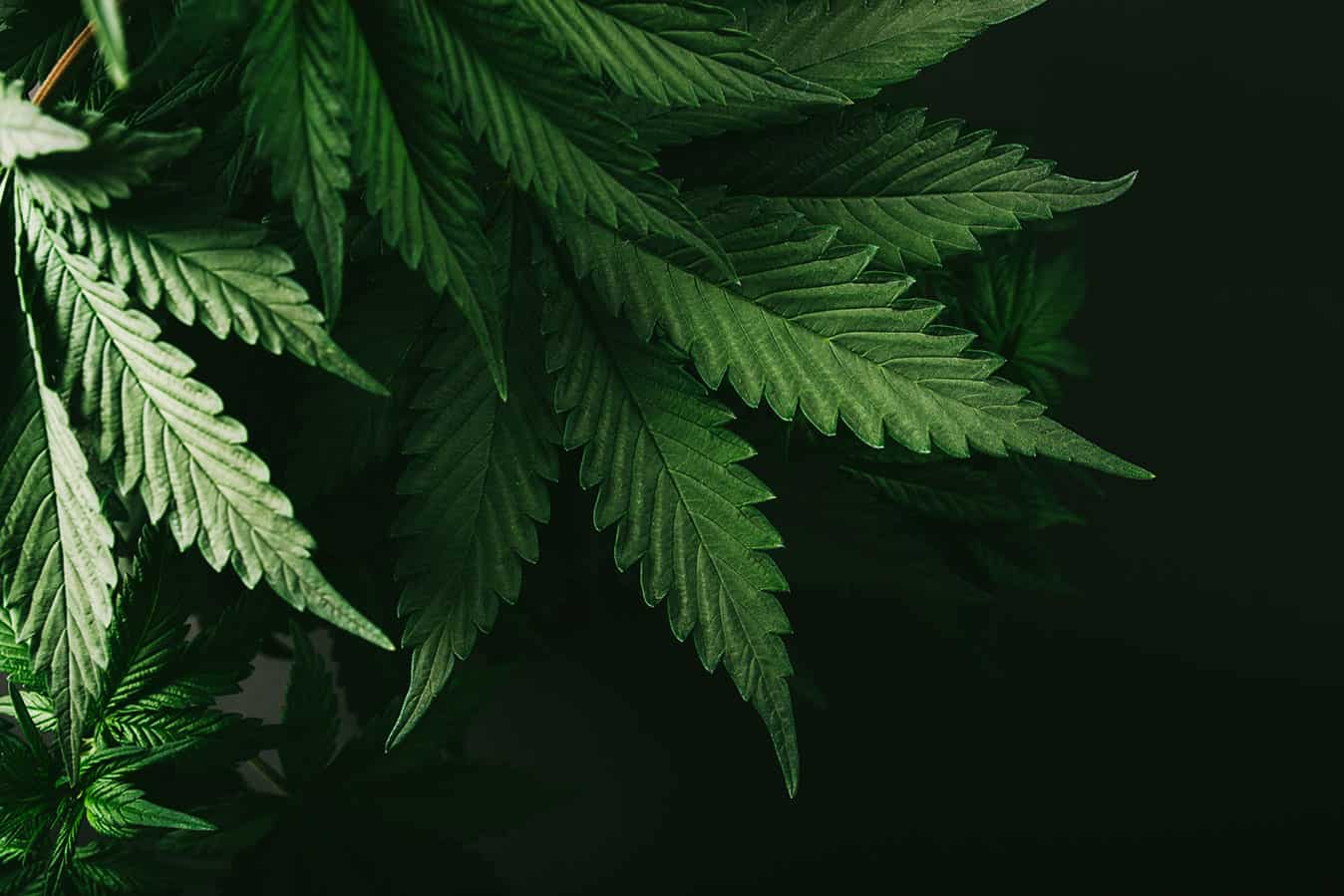 "The whole process, I actually feel guilty that we fought so hard and got access to a legal product while a lot of families don't get that chance or did not get access and have buried their children."
Michelle shared her story during the inaugural Medicinal Cannabis Conference for Australian Nurses last Friday, held on the first day of the 2022 United in Compassion Australian Medicinal Cannabis Symposium on the Sunshine Coast.
Sponsored by the ANMF, the one-day nurses' conference, titled the 'New frontier of medicinal cannabis nursing', allowed nurses and midwives to learn from local and international experts about the latest research, legislation, and developments, including current opportunities for the professions.
Opening the conference, QNMU Assistant Secretary Kate Veach called on nurses and midwives to grasp the opportunity to strategise and commit to making real progress on medicinal cannabis.
This includes campaigning for safe, affordable and accessible medicinal cannabis for anyone who may benefit from it and dispelling stigma by creating positive promotional campaigns for nurses, clinicians and the community.
"By drawing on our collective power, both here and in Australia and internationally, we will make safe, affordable, accessible medicinal cannabis a reality for everyone who needs it," she said.
Learnings from Canada
Medicinal cannabis has been legal in Canada since 2001. In 2018, the country also legalised the recreational use of cannabis.
International keynote speaker Dr Lynda Balneaves, Associate Professor in the College of Nursing at the University of Manitoba, said the evolution over the past 20 years has led to over 100 legal producers and distributors of medicinal cannabis across the country today.
Interestingly, she suggests the legalisation of recreational cannabis has inadvertently shifted the focus away from the potential therapeutic benefits of the drug to its associated risks and harms.
To access medicinal cannabis, Canadians must first have a conversation with a doctor or nurse practitioner, who then signs an authorisation form. Patients can then order cannabis products from a licensed producer and have it delivered to their house via courier.
It's not covered as a medicine, so cost remains a significant issue, says Dr Balneaves.
"These are some real regulations that have advanced over the years because of the advocacy of patients and also healthcare providers, such as nurses, to really say this program has to work for people. We can't have barriers to people accessing what many see as a medicine that gives them life and helps them survive."
Before legalising recreational cannabis, some 350,000 Canadians were registered with the medicinal cannabis program. Most people were accessing the drug for chronic pain or mental health conditions such as anxiety, Dr Balneaves says.
After the introduction, the number plummeted to 290,000, leading Dr Balneaves to suspect that those patients are now accessing cannabis from unregulated sources due to ongoing barriers such as cost and access. Many patients, for example, struggle to get a healthcare provider that is willing to authorise them to use medicinal cannabis.
"Over and over again, patients and families are telling us that 'you're taxing my medicine'. There is the same tax on recreational medicine in Canada as there is now on medicinal cannabis. It is often unaffordable for many individuals."
Other barriers include ongoing stigma.
"We've been doing this for over 20 years, and I still get doctors saying to me, 'they just wanna get high'. So a lot of stigma is still attached to using cannabis even though it's now legal for recreational purposes, and those barriers to access are even worse for people that are in a marginalised group or living in remote or rural locations."
Dr Balneaves believes people are turning to the illicit market because it is cheaper and there are more diverse products that better meet their medical needs.
"People are saying why in the world would I try to book an appointment, experience stigma, wait for an authorisation, wait to register, then wait for my courier to get told the product's not available when I can walk down the block and walk into the recreational store and purchase my product there."
She says the new landscape demands a shift in practice for nurses and midwives. Nurses have intimate relationships with patients and can help start conversations that provide education on potential benefits and risks and problematic use.
"The research around the world is growing around the potential role of cannabis and the endocannabinoid system in a multitude of health conditions and symptom managements," she said.
"We have to provide education to our clients and our communities about cannabis. We also need to address problematic use. I think it's very important nurses come at medical cannabis not saying it's a benign substance – it's not. It actually has health effects, but it also potentially could have health effects that are negative for some individuals or in some circumstances."
In Canada, Dr Balneaves continues to push for greater content about medical and non-medical cannabis to be included in nursing and midwifery training, and the introduction of specialty cannabis nurses. In recent years, her research has focused on why nursing isn't doing more in this space.
"We have to address the structural and systemic issues that surround medicinal cannabis and nurses having a role. We need to be a local voice about having policies that aren't stigmatising."
The Australian landscape
According to local keynote speaker Dr Teresa Nicoletti, a lawyer and qualified scientist, Australia sits about 10 to 15 years behind Canada's current regulatory framework regarding medicinal cannabis.
Giving an overview of regulatory and prescribing pathways in Australia, Dr Nicoletti said she could see Australia repeating the same mistakes.
"The issues are generally around affordability and access, and also around the levels of education, particularly with which product to prescribe," she explained.
"We don't seem to have learnt a lot from the international regime. We seem to be doing the same thing."
Dr Nicoletti says Australia should now be channelling its energy towards providing safe, affordable and accessible medicinal cannabis to anyone who needs it.
Medicinal cannabis was legalised in Australia in 2016, thanks in part to fierce advocates like Lucy Haslam, a retired nurse and Co-Founder and Director of United in Compassion.
Not all medicinal cannabis products are the same and finding the right product and right dose for individuals with a variety of conditions is crucial.
All domestic cultivation, production and manufacturing of medicinal cannabis is regulated under the Narcotic Drugs Amendment Act 2016 and Narcotic Drugs Regulation, Dr Nicoletti told conference attendees.
For therapeutic use, finished medicinal cannabis products are regulated under the Therapeutic Goods Act and products are subject to different state regulations, making it difficult to navigate this space.
Most medicinal cannabis products in Australia fall within schedule 8 medications.
"The whole reason we have had reform and change is because the industry has approached this with one voice, and we just need that to continue."
Dr Nicoletti says Australia has one of the most rigid systems for regulation of medicinal cannabis products in the world. She considers locally manufactured products "gold standard".
Medicinal cannabis products supplied in Australia are labelled 'exempt goods' and can be supplied under three main pathways – Authorised Prescriber Scheme, Special Access Scheme, and clinical trials.
SAS, the most predominantly used scheme, is split into three parts, A, B, and C. A allows a medical practitioner to prescribe a product without seeking prior approval from the TGA. The prescriber can write a prescription and dispense a prescription to patients with life-threatening conditions who are seriously ill and likely to die in the absence of treatment.
Under part B, the most widely accessed applications must be made to the TGA for approval. These days, approval can take a day, whereas years ago, when it began, it routinely took months.
In 2021, 130,000 people were approved to use medicinal cannabis under SAS B. This year it is expected to top 200,000. The vast majority of approvals are to treat chronic pain.
"That tells us that access doesn't seem to be an issue now," Dr Nicoletti said.
"What is an issue is affordability and the prescribing of the right product.
"There's an unmet clinical need for chronic pain and so opioids, which have been the mainstay of treatment for chronic moderate to severe pain, are not working. The benzodiazepines are not working. Other drugs are not working and patients have been resorting to other products to treat their symptoms.'
Some nurses can prescribe medicinal cannabis, namely nurse practitioners. They must submit an application for SAS B approval, or a doctor can seek approval and then allow the nurse to administer the product.
In Victoria, NPs can prescribe medicinal cannabis that's S4, yet if it is S8, they require a special permit.
In NSW, nurses can prescribe medicinal cannabis in the course of their profession as long as they have authority under state legislation
At the moment, very few nurses administer medicinal cannabis due to stigma and negative regulatory attention from bodies such as Ahpra, Dr Nicoletti says. The primary concerns surround quality, safety and efficacy of products.
"You must obtain the right endorsement or approval in your state or territory before you do anything. A lot of NPs don't know that, so please be careful because there are significant risks."
Dr Nicoletti urged nurses to obtain genuine informed consent from their patients when prescribing medicinal cannabis and ensure they are across all risks and potential liabilities.
"You need to be mindful that medicinal cannabis products that contain THC or other psychoactive cannabinoids do have a potential for misuse or abuse, and all medical products have risks. There's no such thing as a product having no side effects. There are potential dependency issues, there are potential interactions, and you need to be very careful when you prescribe any controlled drug."
Medicinal cannabis advocates
Iconic Australian singer, actress and activist Olivia Newton-John became a flag-bearer for medicinal cannabis worldwide when she went public with her use of the drug to treat Stage 4 metastatic breast cancer.
Dialling in from her home in California in the US, Newton-John shared the therapeutic benefits of her journey with cannabis and medicinal cannabis at last Friday's nurses' conference.
"I use cannabis every day," she revealed.
"It's really helped me a great deal with pain and discomfort and clarity of my brain. It's been amazing.
"I want to be part of the movement to make it accessible to people because it has been so wonderful in my life. It's changed my life."
While everyone knows about medicinal cannabis these days, Newton-John said many places, including Australia, still had a long way to go in improving access and education among the general community.
She told conference attendees cannabis had helped her with chronic pain and contributed to reducing some of her tumours. It has also helped stabilise her appetite and improved mood and relaxation.
She revealed she smokes cannabis occasionally and takes it orally, depending on the level of pain she needs to get through. Since using it, she rarely has any pain.
"I hope that everyone will have the benefit of getting to use it and trying it out."
Newton-John's husband, John Easterling, a cannabis advocate who maintains a research garden of multiple strains in California, and owns a licensed cannabis farm in Portland, Oregon, provides medicinal cannabis for Olivia as part of her care as a cancer patient.
Known as Amazon John, Mr Easterling's 28 years of rainforest plant medicine experience have been profiled on TV and documentaries.
Addressing the conference from the US, he said knowledge about the many different types of cannabis and its health benefits is growing each day.
There is now a broad range of products in the US from which to choose.
"The next step in education in America, and this holds true for Australia, is recognising the different cannabinoids and the opportunities we have with cannabis to address so many different aspects of our physiologies. Which ones are going to give benefit for pain for cancer, for example?"
"Be ready for the change because the people have already changed. It's just the regulators haven't gotten in synch with that yet."
Newton-John said she hopes medicinal cannabis will one day be available to everyone who may benefit from it.
"In America, access isn't such a problem, but we know that it is in Australia. I just pray people read about it, learn about it, listen to what is being said, and I hope one day everyone will have access to cannabis if they need it if they're in pain."
Conference organiser and Director of United in Compassion, Lucy Haslam, said Australia had reached a tipping point regarding medicinal cannabis.
Lucy, whose drive for change began when her late son Dan was given a terminal stage four bowel cancer diagnosis, continues to spearhead the push for broader access.
Medicinal cannabis was legalised in Australia on February 24, 2016, on the first anniversary of Dan's death (aged 25).
"In Australia, nothing much has really changed," Lucy said.
"Our patient numbers are going up in spite of the regulations because patients will do whatever they can to get their hands on medicine that relieves their symptoms. They're paying huge costs, they're suffering very much with the stigma, they're having challenges in finding doctors who are willing to prescribe. They're sometimes, I think, not getting the best level of care that they can in their pathway to cannabis."
Lucy says nurses, as the leading advocates for patients, now have a crucial role to play.
"I remember exactly where I was when Olivia first went public with her cannabis use. I nearly drove off the road," she recalled.
"It's been so important to have that influence and I think now it's time to hand the baton on, and in Australia, I'm handing on the baton to lots of nurses to be the voice for their patients."
The great leap forward
Queensland registered nurse Deb Ranson, a Cannabis Nurse Clinician, has a longstanding passion for advocating for patients, the community and her colleagues in medicinal cannabis.
She is an ambassador for Drive Change, a Co-founding member of the Australian Medical Cannabis Association (AMCA) and Co-founder of the Australian chapter of cannabis clinicians.
Speaking at the conference, Deb encouraged nurses and midwives to become advocates by helping to reduce stigma and empowering colleagues to learn more and join in on the journey.
"It's the patients that matter. We really do move forward with them," she said.
"Find your power, find your passion, get it started and do as much as you can to help patients."
Closing the nurses' conference, QNMU President and ANMF Federal President Sally-Anne Jones praised the clinical information and patient experiences shared throughout the day.
"As nurses and midwives, you are we are the largest healthcare workforce and advocacy is the political voice that you have," Sally said.
"It is through relentless advocacy, determination, resilience, perseverance and everlasting compassion that we are finally seeing changes to legislation such as the decriminalisation of the termination of pregnancy, voluntary assisted dying and, of course, the use of medicinal cannabis."
Sally said the ANMF's leadership on the issue would include working towards having the endocannabinoid system and medicinal cannabis included in the curriculum for all schools of nursing and midwifery in Australia, campaigning for safe, affordable and accessible medicinal cannabis, developing and promoting education for nurses and midwives and the role of medicinal cannabis, changing government policy to reflect the needs of patients and role of nurses., and dispelling stigma attached to the use of medicinal cannabis.