Nurses and midwives, the largest part of the country's health workforce, are increasingly using digital health technologies in their day-to-day delivery of care.
---
For the first time in Australia, they will now have access to a National Nursing and Midwifery Digital Health Capability Framework to assess if they have the core digital health skills, knowledge and behaviours required for contemporary professional practice amid a fast-changing digital world.
Launched this week, the framework provides a tool that helps nurses and midwives evaluate their current level of digital health capability and identify potential areas for further development. More broadly, it offers organisations such as health services and educators a guide to how they can enhance their digital health development.
The framework assesses capability across five key digital health domains:
Digital Professionalism: Professional standards are maintained in the digital environment.
Leadership and Advocacy: Digital health leadership and advocacy supported by clear policy.
Data and Information Quality: Data quality must be present.
Information-enabled care: Care must be supported by rigorous data analysis and critical appraisal.
Technology: Technology needs to be understood and used appropriately.
The framework outlines three capability levels and says nurses and midwives should aspire to reaching the highest level of capability possible relating to their role and practice setting.
The capability levels include:
Formative level: This level reflects nurses and midwives who are beginning to use and understand digital health and the implications for practice.
Intermediate level: This level reflects nurses and midwives who are developing increased confidence, knowledge, skill and capacity in the use of digital health in their practice.
Proficient level: This level reflects nurses and midwives who are assuming leadership in the use and championing of digital health within both practice and the broader nursing/midwifery professions.
The framework project was led by the Australian Digital Health Agency and the Australasian Institute of Digital Health (AIDH), in collaboration with leading national nursing and midwifery professional organisations including the Australian Nursing and Midwifery Federation (ANMF), the Australian Primary Health Care Nurses Association (APNA), the Congress of Aboriginal and Torres Strait Islander Nurses and Midwives (CATSINaM), the Australian College of Midwives and the Nursing and Midwifery Board of Australia (NMBA).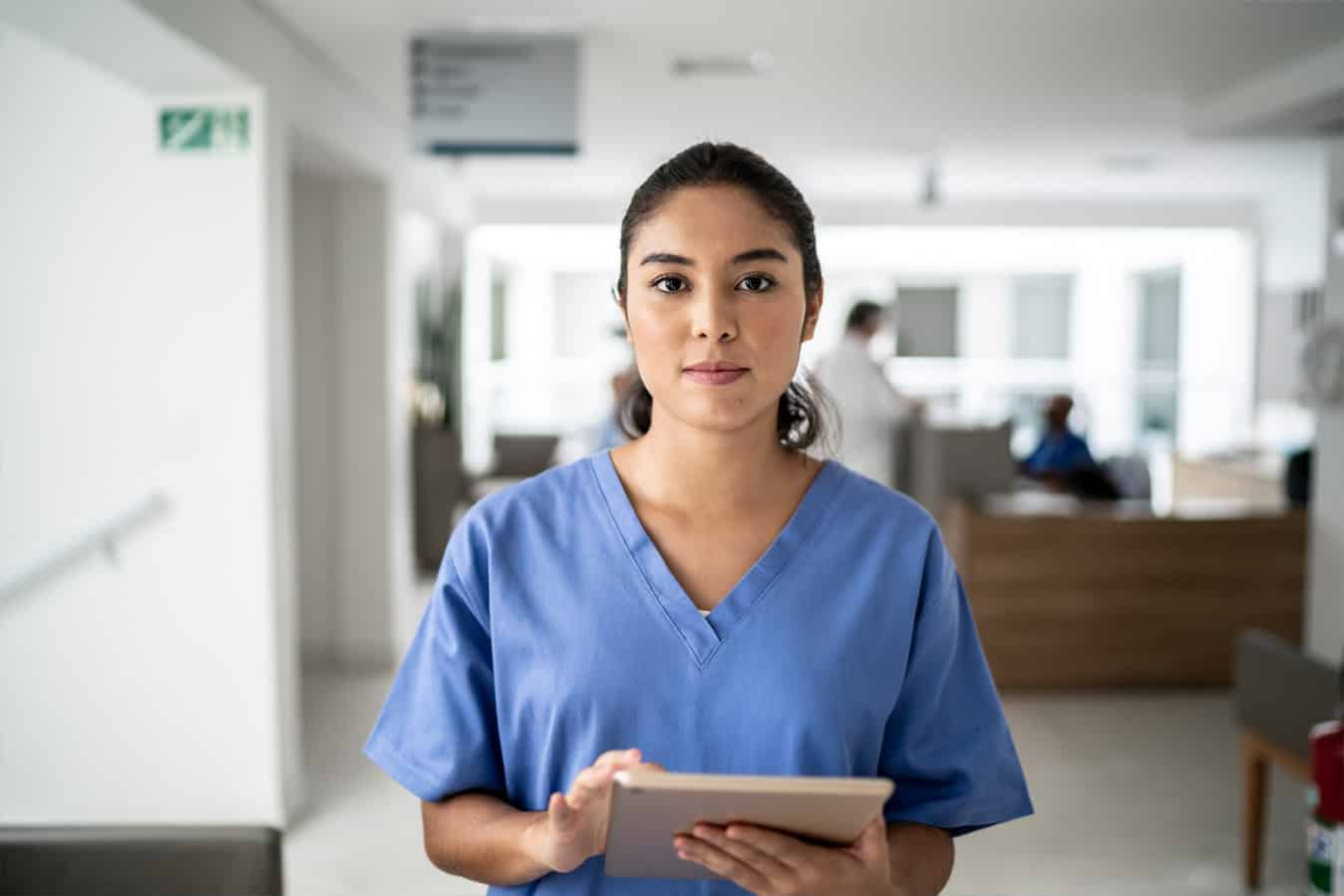 ANMF Federal Professional Officer Julie Reeves was Chair of the Advisory Committee which drove the development of the National Nursing and Midwifery Digital Health Framework, which the ANMF Federal Executive endorsed earlier this year in May.
After two years of development, which included workshops, webinars and consulting nurses and midwives on the specific digital health skills they need relevant to their practice, Ms Reeves said it was fantastic to see the framework launched.
"This digital framework is a simple, evidence-based resource that will assist nurses and midwives to identify their level of digital capability, areas of achievement and areas for further development," Ms Reeves told the ANMJ.
"Digital health is an integral part of nurses' and midwives' scope of practice. Nurses and midwives are the largest part of our health workforce and at the forefront of direct care delivery, so it is essential they continue to be engaged with and, in many instances, lead the use of digital health to improve clinical care outcomes."
Without doubt, digital technologies are playing a growing and vital role in the delivery of care and helping to achieve improved healthcare outcomes in Australia.
Ms Reeves suggests nurses and midwives have largely embraced digital healthcare and its benefits, including being able to access essential information at the point of care.
She acknowledges that nurses and midwives have varying levels of digital literacy and access to digital technologies in their workplaces. While many nurses and midwives are advanced users of digital health technology and use it in their day-to-day role, its implementation may be minimal for others.
"Some nurses and midwives might actually be surprised at how digitally adept they are," Ms Reeves points out.
"The reality is that they're utilising digital healthcare on a daily basis in the clinical environment. Hopefully, this framework will show nurses and midwives what level they sit at and where they can improve. If they fall into the intermediate level, for example, they now know what they need to do to progress to the next level. It aims to empower nurses and midwives to manage new digital systems and develop their capabilities."
While it is essential that every nurse and midwife has the skills and knowledge required to deliver healthcare in a digital world, Ms Reeves stresses that the framework is not intended to be adopted as a professional standard, but rather, a useful CPD tool to inform and guide digital health advancement.
She says the framework now provides a nationally recognised resource which provides guidance on the minimum digital health capability requirements nurses and midwives should be meeting moving forward.
Above all, she hopes the framework can promote and encourage the use of digital health tools and technologies and, critically, help nurses and midwives keep pace with rapid developments.
"The framework provides an important tool to ensure nurses and midwives are well-positioned to be the champions of a changing digital platform and lead the improvement of care and better patient outcomes.
Perhaps most importantly, Ms Reeves argues the framework must be implemented widely to ensure it benefits nurses and midwives, improves care delivery and maximises health outcomes.
"It's fantastic that this framework has been developed but if it just sits on the shelf then it will be a waste. It's really important that it gets implemented and, ideally, that there is funding to support it so that nurses and midwives can utilise it to its full extent."
To read the National Nursing and Midwifery Digital Health Capability Framework click here