Asthma-related deaths remain worryingly high among Australians, especially for women aged over 75, new data from the Australian Bureau of Statistics (ABS) has revealed.
---
Figures commissioned by the National Asthma Council Australia show that there were 417 asthma-related deaths recorded in Australia in 2020, made up of 274 females and 143 males.
Respiratory Physician and National Asthma Council Australia spokesperson, Dr Jonathan Burdon, described asthma as one of Australia's most widespread chronic health conditions, with asthma mortality rates high compared to the rest of the world.
"It is concerning that the number of women dying from asthma is going up the last few years rather than going down and women now account for 65% of all deaths from asthma in Australia," he said.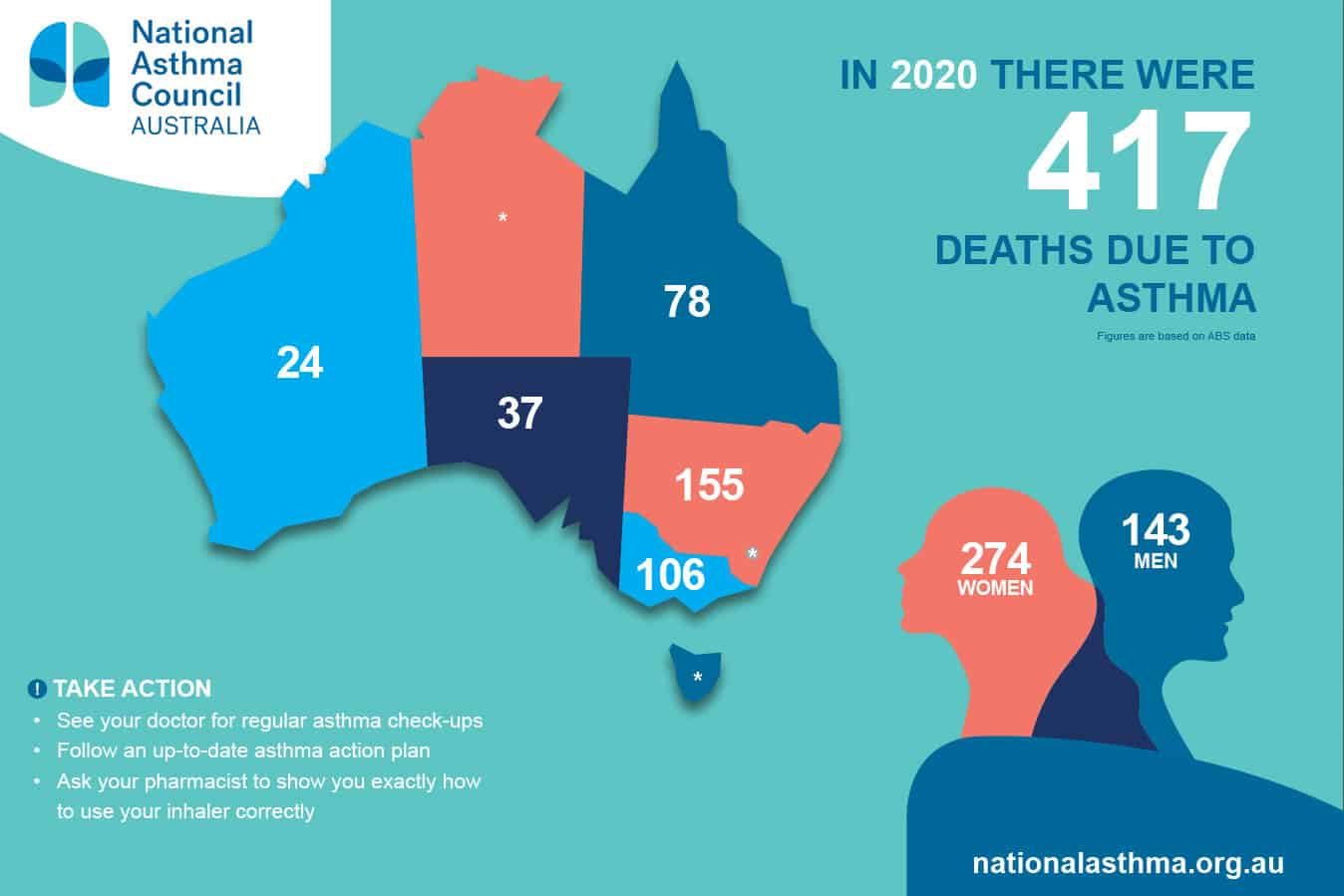 "Asthma remains a significant cause of ill health, disability and poor quality of life in Australia and women over 75 are still the most at risk, with 72% of all female asthma deaths coming from this age group."
Dr Burdon suggested the age period was likely a time of life that could include huge changes in living circumstances, such as living alone after losing a partner, changes to routine after retirement, or the need to start taking other medications. As a result, asthma risk often takes a back seat.
He said that while there is currently no cure for asthma, good asthma control can prevent symptoms such as wheezing and breathlessness from occurring, or progressing into a severe flare-up that could end in death.
Data shows another group of concern included the 55 to 64 years age group, with the cohort jumping from 29 deaths in 2019 to 47 deaths in 2020, an increase of 18 asthma related fatalities.
"Australia has one of the highest prevalence rates of asthma in the world with 2.7 million Australians (1 in 10) affected by asthma and it is crucial that people are aware of the risks.
"The National Asthma Council Australia is urging all Australians with asthma to check in with your doctor to review your Written Asthma Action Plan, make sure you are using your inhaler properly and that you know what to do during a thunderstorm or asthma emergency," Dr Burdon said.